About Rancho CADC
Community News & Events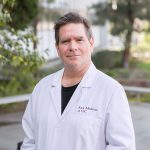 Alzheimer's Impact on Families and Communities
Learn about Alzheimer's, the disease and how it impacts our family and our community. Please participate in clinical studies to find a cure. Video By: Joseph Herrera, MSW
Freddi Segal-Gidan, PA-C, PhD Talks About Dementia
Rancho Los Amigos own Freddi Segal-Gidan, PA-C, PhD, dives into dementia in her article What We Mean When We Talk About Dementia in the January/February 2017 issue of  Annals of Long-Term Care: Clinical Care and Aging Overcoming the Barriers to Dementia Diagnosis in the May/June 2017 issue of Annals of Long-Term Care: Clinical Care and Aging…
View Article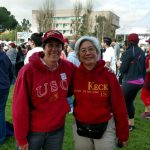 Rancho/USC CADC Participates in 2017 Walk4ALZ!
The dedicated staff of Rancho Los Amigos/USC CADC participated in this year's Greater LosAngeles Walk4ALZ on March 25, 2017. The Walk4ALZ brings together local communities in the fight against Alzheimer's and other dementias. If you are interested in participating in the next walk, visit the Walk4ALZ site.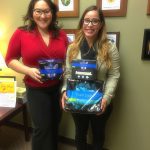 Rancho/USC CADC Participates in Community Tampon Drive
Assemblymember Christina Garcia (District 58) organized a tampon drive on February 4, 2017, to support local shelters, organizations, and schools. Rancho/USC CADC was happy to lend our assistance.
Science Uses a Rare Alzheimer's Gene to Study the Disease
In December, 2016, National Public Radio ran a story about a rare type of Alzheimer's disease that has an identifiable gene mutation. Known as the Jalisco mutation, this disease strikes young–with early onset of symptoms beginning at age 40.  While it's not possible to predict Alzheimer's disease, in the case of the Jalisco mutation, it…
View Article
Thank You, Team Rancho Rising Against Alzheimer's
Thanks to all the staff, family and friends of USC Rancho who participated in our recent WALK4ALZ. Our team, Rancho Rising Against Alzheimer's, succeeded in raising money and awareness–along with our own heart rates–for Alzheimer's disease. WALK4ALZ is an ongoing fundraising event for Alzheimer's Greater Los Angeles (alzgla.org), a nonprofit organization with five locations to…
View Article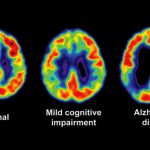 Experimental Alzheimer's Drug Failure 'Heartbreaking'
Drug manufacturer Eli Lilly announced in November 2016 that its trial of a drug known as solanezumab failed to live up to its hoped for promise of slowing the progression of memory loss and confused thinking.  The clinical trial began after solanezumab had already been shown to be ineffective against mild or moderate Alzheimer's disease…
View Article